Get everything you need to ace your
2021
PMP or CAPM Exams

Brain Sensei creates effective story-based eLearning courses
so you can earn your Project Management Certification
Our PMP course gives you the 35 contact hours/PDUs you need to take the exam. And our CAPM course will give you the 23 education hours you need.
With a 100% pass guarantee, money-back guarantee, and great reviews – Brain Sensei is a 100% risk-free investment!
Brain Sensei has helped plenty of project managers at world-leading companies become certified – including Apple, Microsoft, Disney, Uber, and many more.
Story-based learning makes our courses engaging, enjoyable, and EFFECTIVE. (…No boring lectures here!) Content is easily absorbed, at your own pace.
Ready to advance your career?
You've found your sensei!
IMPROVING THE LIVES OF PROJECT MANAGERS AT WORLD-LEADING COMPANIES
USE THE POWER OF STORY-BASED ELEARNING TO ACE YOUR PMP EXAM
We created an eLearning adventure set in Feudal Japan, where our female Samurai is on an epic mission to become PMP or CAPM certified.
WHY STORY-BASED LEARNING?
Humans are hardwired for stories. Books, movies, video games – we're hooked. We've been telling stories since the dawn of humankind. They keep our attention and it's proven that they help us learn.
We've built the storytelling advantage into our fun, interactive and EFFECTIVE online course that'll prep you to ace your PMP or CAPM exam. It mimics real projects so that you learn real-life concepts that will serve your career.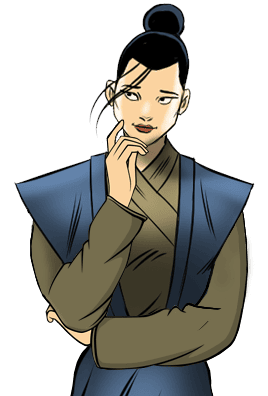 GET EVERYTHING YOU NEED TO PASS YOUR EXAM WITH BRAIN SENSEI
We go further than our competitors to test your knowledge so that we can identify your blind spots.
Then we know where you are, and where you need to be.
100%
Refund Guarantee
100%
Pass Guarantee
100%
Risk-Free
Get the most up-to-date course material to ace your exam, whenever you choose to take it.